Introduction
The Caribbean 'Club B', Citizenship by Investment Programs (CIPs), has long been a golden gateway to the Western world, 'Club A'. However, the thunder has long been rumbling over these programs, leading to recent changes that have stunned many. Let's investigate what happened and why and explore a viable path forward.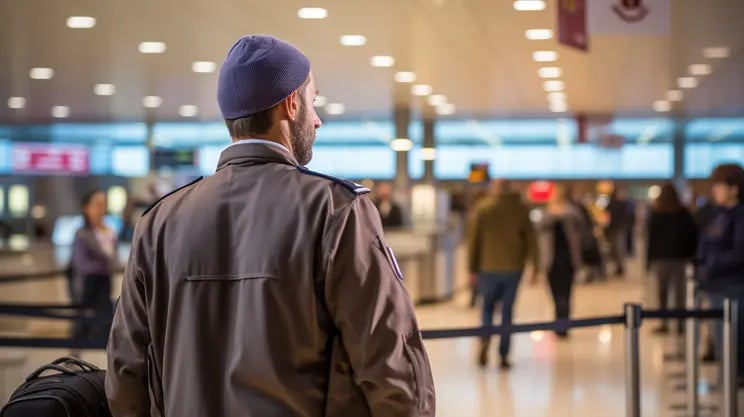 A Sudden Storm: Potential Loss of Access
Recent UK visa requirements and Canada's exclusion of Dominica from its ETA program have raised concerns. With the EU's reform demands, there's a looming question about Schengen access for Caribbean passport holders. The challenge lies in understanding these changes and identifying alternative pathways.
The UK's Crackdown & Canada's Selective Inclusion
The UK's decision to impose visa requirements on countries like Dominica, Honduras, Namibia, Timor-Leste, and Vanuatu arises from concerns about citizenship by investment schemes misuse and suspected fraudulent activities.
Canada's decision to leave Dominica out of its ETA program aims to balance travel facilitation and safety.
So, how do these decisions by the UK and Canada impact Caribbean passport holders?
EU's Demands for Reforms
The European Commissioner for Home Affairs has detailed demands for third-country CIPs. The emphasis is on better due diligence, increased investment thresholds, and tighter fund monitoring.
Shortly afterwards, St Kitts and Nevis indicated that 'the baseline for investing in the Developer's Real Estate Option stood at $400,000.' Given this, it's likely that the earlier guideline allowing two investors to contribute $200,000 each had been discontinued.
The Path to Club A: Prioritizing Due Diligence
European countries, notably Malta, Portugal, Spain, and Greece, offer alternative routes for those who prioritise Schengen access.
By way of example, while Malta's rigorous due diligence is often highlighted as a challenge, it's becoming increasingly apparent that such thorough checks ensure lasting credibility in the long run.
As stated by one wise investor,
"It's not so much about if an applicant gets in or not, but rather who the next accepted person will be."
In simpler terms, it's not merely about someone being accepted; it's about the integrity of the next person admitted, as their actions can impact the entire program and the reputation and benefits of all previous successful applicants.
The European Solution: Residency by Investment
With the uncertainties surrounding Caribbean programmes, investing directly in Europe emerges as a viable alternative. Residency by investment in countries like Malta, Portugal, Spain, and Greece can compensate for what Caribbean programmes often promise, namely continued access to the Schengen area.
Conclusion
Caribbean CIPs, the stalwarts of second passports, are at a crossroads. While the road ahead seems challenging, it's not a dead-end.
Always consult professionals for tailored advice.