On 16 February 2023, Portugal's Prime Minister António Costa announced that in an effort to address the issue of affordable housing, Portugal is ending its "golden visa" program for new foreign property buyers.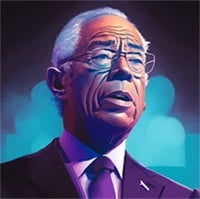 This announcement came as part of a set of measures that the Portuguese government is attempting to tackle the country's housing market, which has been facing some challenges due to the COVID-19 pandemic and other factors.
The Prime Minister further clarified that existing golden visas would only be renewed if the properties owned by the golden visa holders are used by the owners themselves or are intended for long-term rentals.
It remains to be seen whether the golden visa program will continue to be available for other types of businesses, as the Prime Minister only addressed the housing aspect of the program. However, given the programs' popularity not only with Chinese investors but more recently with US nationals, the reforms will likely make the program more targeted and efficient and focus on investments that create jobs and benefit the Portuguese economy at large. In this respect, the program will likely evolve to be similar to the US E-2 Visa.
This is already the second announcement within months. As early as November of the previous year, Prime Minister Costa had hinted that the golden visa program might no longer be necessary, stating that its continuation was "unjustified". In 2021, his administration took steps to limit the issuance of these visas, excluding property purchases in high-value urban areas like Lisbon, where home prices have doubled since 2015.
This is also the second announcement affecting European Golden Visas, with Ireland scrapping its program only a day earlier, citing other concerns.
These restrictions will likely divert even more applications to Malta, Greece and Spain, albeit the latter countries have made announcements to increase the minimum requirements.